Orthotic Education and Training Trust award for Technician of the Year from the
PDA in Rehabilitation Technologies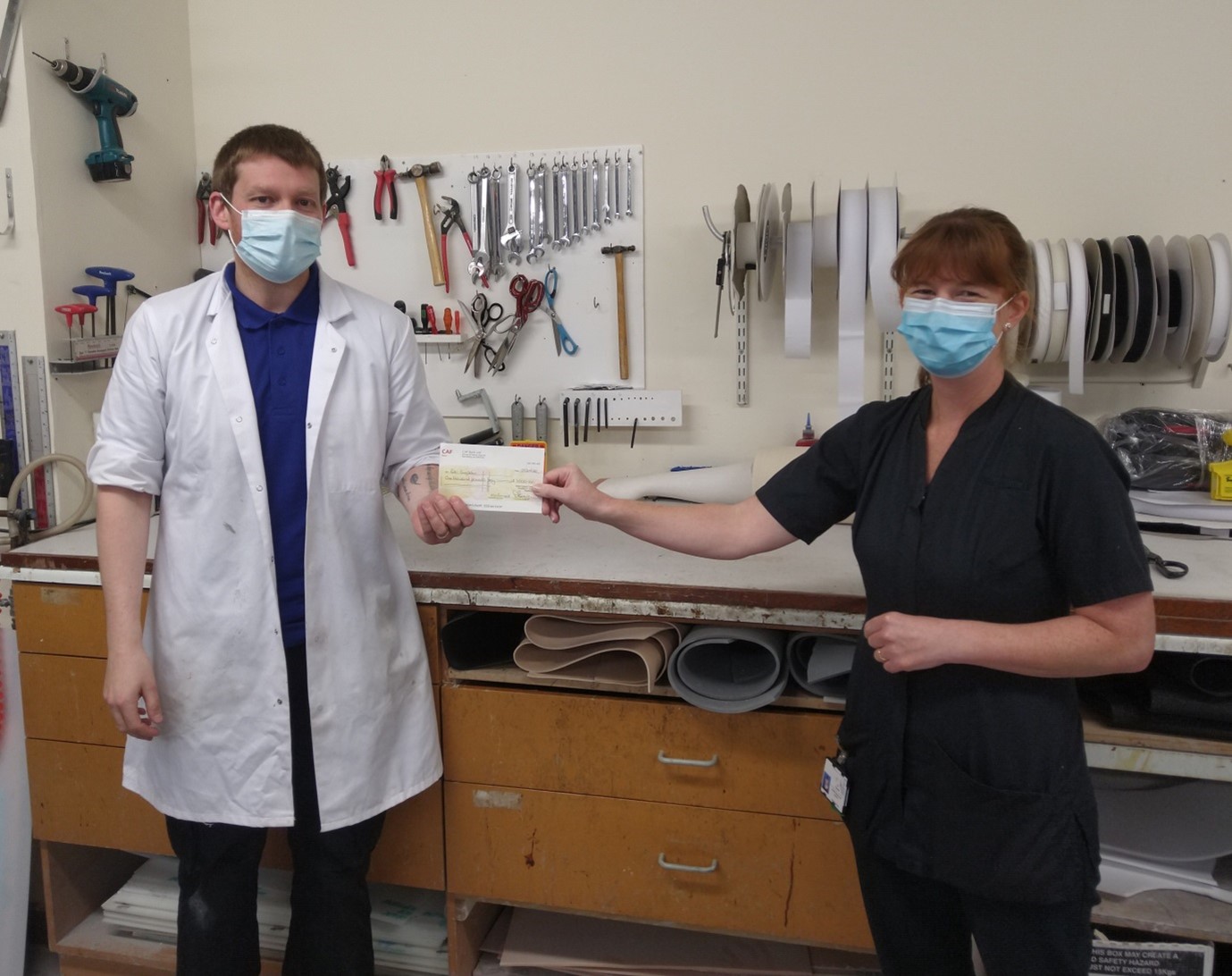 Peter Singleton, Orthotic Technician at Nottingham University Hospitals NHS Trust, has been presented with the Technician of the Year Award from last year's cohort who completed the PDA in Rehabilitation Technologies. The £1000 prize is funded by the Orthotic Education and Training Trust (OETT) and awarded in recognition of Peter's work ethic and commitment demonstrated during his time on the course.  Nominations for this award are made by the course tutors at Glasgow Clyde College (GCC), who review candidates work carried out in both the online orthotic modules and the site-based practical work when making their decision as to which technician is awarded the prize.
The OETT Technician of the Year prize for the previous year's cohort was awarded to Faye Begley.
Peter was presented with his cheque by Liz Thomas, Orthotic Clinical Lead at NUH on behalf of OETT.
OETT were instrumental in the setting up of the PDA qualification, which is run by GCC.