Joanna Brown – OETT Administrator
I joined The British Association of Prosthetists and Orthotists in 2013 as an Apprentice after leaving High School, I completed my apprenticeship within 1 year and have been here ever since.  I began managing the administration of OETT in 2018.  It has been tough learning the ropes, however, I think I might be nearly there (always something new to learn). I thoroughly enjoy working alongside the Trustees and seeing the benefit of having such a unique Trust which is appreciated by the profession.
I have a husband and fur baby 'Hugo' the pug.  Hugo comes to work with me every day and is definitely a pampered pooch!
Duncan Ferguson – Chair
Lifetime experience as a practicing Orthotist plus professional involvement with the major UK orthotic associations e.g. BAPO,ISPO, BHTA and the training universities as well as being privileged to attend many international conferences as the Clinical Director for Peacocks Medical Group has provided considerable knowledge to assist him in the role as chair to the trustees.
Steve Mottram – Trustee
BAPO Member
Consultant Orthotist
Managing Director
Qualifying as an Orthotist in 1981, Stephen worked clinically both in adult and paediatrics managing the full range of Orthotic provision and treatment. Throughout his career he has managed both private contracted and in house directly provided services with responsibility for up to 15 regional clinicians. During this time, he also added a Diploma in Management Studies and a CIM Marketing Diploma to his educational qualifications.
In 2003, working for Medistox, subsequently purchased by Ossur, he introduced cranial remoulding to the UK and held the senior clinical management role for Technology in Motion.
In 2011 he and Sandie Waddell undertook a friendly management buy out of Technology in Motion. He continues as a clinician and Managing Director of the Company.
He is active within the Profession and from 2008 to 2010 and 2012 to 2013 was the Chair of the British Association of Prosthetists and Orthotists (BAPO). He continues to be active in promoting the Profession as opportunity arises.
Stephen is married and has three grown up children who are successfully making their own way in life.
Faye Dearden – Trustee
Faye qualified from Salford University in 1997 with a BSc (Hons) in Prosthetics and Orthotics. She started working in Norwich, then moved to the Midlands where she became specialised in paediatrics. In 2007 she completed an MSc in Rehabilitation with the University of Strathclyde, which included a thesis on comparison of stock and bespoke functional foot orthoses in adolescents with symptomatic flat feet. She has published articles on Lycra socks, and ankle contracture correction devices for Duchene muscular dystrophy. In recent years Faye has become interested in functional electrical stimulation (FES). Faye provides an orthotics service for Opcare in Hereford.
Paul Horwood – Trustee
Paul is the Orthotic Service Lead for Orthotics in Oxford University Hospital NHS Trust. Paul qualified as an Orthotist in 1986 and has experience working in the commercial sector as well as for the last 23 years within the NHS unit at Oxford. Paul has experience in supporting roles to university education as well as a partner to HCPC.
Martin Matthews – Trustee
M.Phil, Dip OPTEC; MBAPO
Orthotic Clinical Specialist
Martin Matthews qualified in 1981 as an orthotist from Salford Polytechnic College, before moving to Norwich in 1991. He developed his speciality in paediatrics and scoliosis management, working closely with other allied health professions in combined therapy / orthotics clinics at the Norfolk & Norwich University Hospital NHS Trust.
He has always encompassed innovation in the field of orthotics and has developed the use and design options of dynamic elastomeric fabric orthoses (DEFOs) over the last 18 years. In 2008 he gained a research Masters Degree (University of East Anglia) investigating the effects of DEFOs on the child with diplegia and has presented internationally at numerous orthotic and physiotherapy conferences on scoliosis orthotic intervention in children with neuropathic onset scoliosis. He has published numerous papers in international peer reviewed journals and presented at many international conferences in for orthotics and physiotherapy, including AACPDM, SOSORT, ISPO, BAPO and AAOP academic meeting.
He was the orthotic external examiner for the University of Salford Orthotic and Prosthetic degree course for 6 years. He is currently an Associate Professor at the Plymouth University.
He is responsible for the research and development at DM Orthotics Ltd, developing further the uses and functions of DEFOs in the field of sports, neurological dysfunction and musculo- skeletal rehabilitation corroboration with several universities from around the world. The latest research has been into the incorporation of functional electrical stimulation with in the Dynamic Movement Orthoses (DMO) utilizing a patented membrane that removes the need for gel electrodes requiring direct skin contact to be effective.
Andy Dewsbury – Trustee
Andy Dewsbury, started work at R Taylor & Sons, in 1979, after 2 years went to run their satellite workshop at RJAH Orthopaedic Hospital, in 1985 Remploy Healthcare, took over the Contract until 1992.
Andy was employed by the NHS to set up a new workshop for the NHS which developed gradually over a number of years.
In 2009 Andy left the NHS, to begin a new challenge with Beagle Orthopaedic Ltd and develop Custom Fabrication Facility within the company.
Andy was one of the co founders of the BAPO Technicians Committee, and was chair of the Committee for 2 years, he also sat on the BAPO Conference Committee with the Technical Programme as his remit.
Andy is also trained as a Limited Orthotic Practitioner.
Kay Purnell – Trustee
BA (Hons) Business Studies
Kay has extensive experience of business development and general management with leading providers in the Orthotic device & clinical services sector and continues to be a representative of the BHTA at trustee meetings.
Working alongside clinicians and technicians, Kay has promoted the profile of orthotics within the health service via contribution to industry papers and was involved in the development of the O & P Technician Training course in recent years.
Alexandra Tyler – Trustee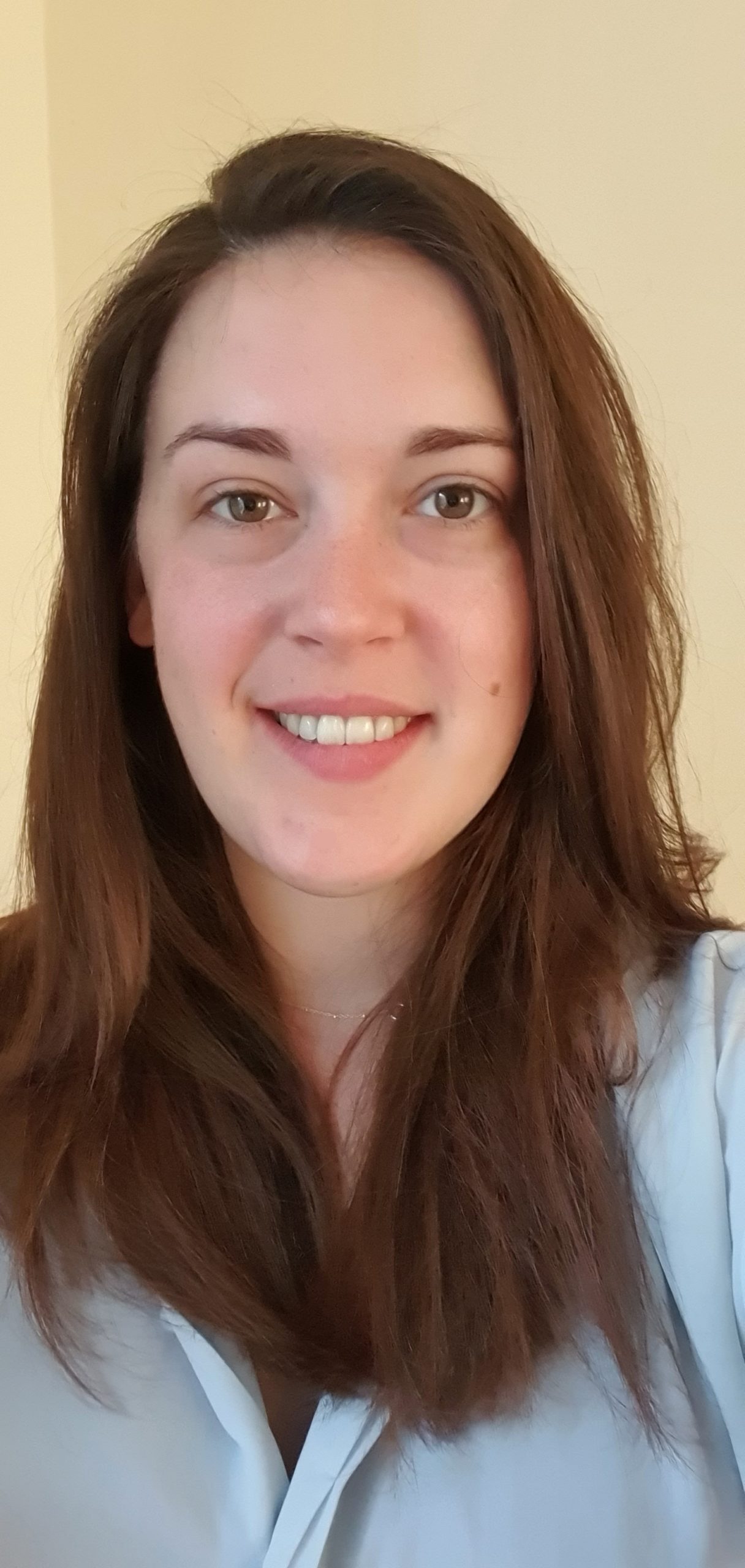 I qualified from Salford University in 2014 with a BSc (Hons) in prosthetics and orthotics. I started working for Opcare at Addenbrookes hospital in Cambridge as an orthotist and am now the service manager for Prosthetics and Orthotics. Clinically I specialise in scoliosis bracing and have a particular interest in developing new technologies for shape capture, with significant work done on CADCAM and process development.

Brewin Dolphin is one of the largest independently-owned wealth managers in the country, looking after over £40bn in investments.  James and Julian are the dedicated investment managers from Brewin Dolphin who manage the investment portfolio to meet the needs of the charity.  They apply their investment expertise and are supported by Brewin Dolphin's expert research team.
Their role is to select and monitor the most suitable blend of asset classes within the charity's portfolio, in line with the charity's objectives. They continually monitor and amend the portfolio to ensure it retains an optimum mix of assets for the prevailing economic conditions and specified risk requirement.
James Hayley Bell,  Divisional Director – Charities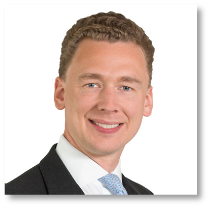 James joined Brewin Dolphin in 2008 as a founding member of the London Charities Team and offers a breadth of experience from managing multi-asset class portfolios for a variety of charities and institutions. He is a Fellow of The Chartered Institute for Securities & Investment and holds the Chartered Institute for Securities & Investment Diploma. Away from the office, and when not spending time with his young family, he can often be found watching rugby or playing golf.
Julian McCormack, Assistant Director – Charities
Julian started his career at Brewin Dolphin in 2003 and, having worked in the Research Department, joined the Charity Team as an investment manager in January 2016. Julian is a CFA Charterholder, holds the Investment Management Certificate and is a Member of The Chartered Institute for Securities & Investment. Away from the office, Julian is a keen cyclist and enjoys tennis and golf.