We are happy to announce that we have developed a new online application site as part of our 2019 web site update.  We will be making the new online application site live in late July early August 2019 and will be accessible from https://my.oett.org.uk.  You will be able to create an account and create new applications, all the applications that you create using the online application process will be available to you when you log in including any feedback you may provide.
To create an account you will need an activation code, this is the current one for new users 698A137003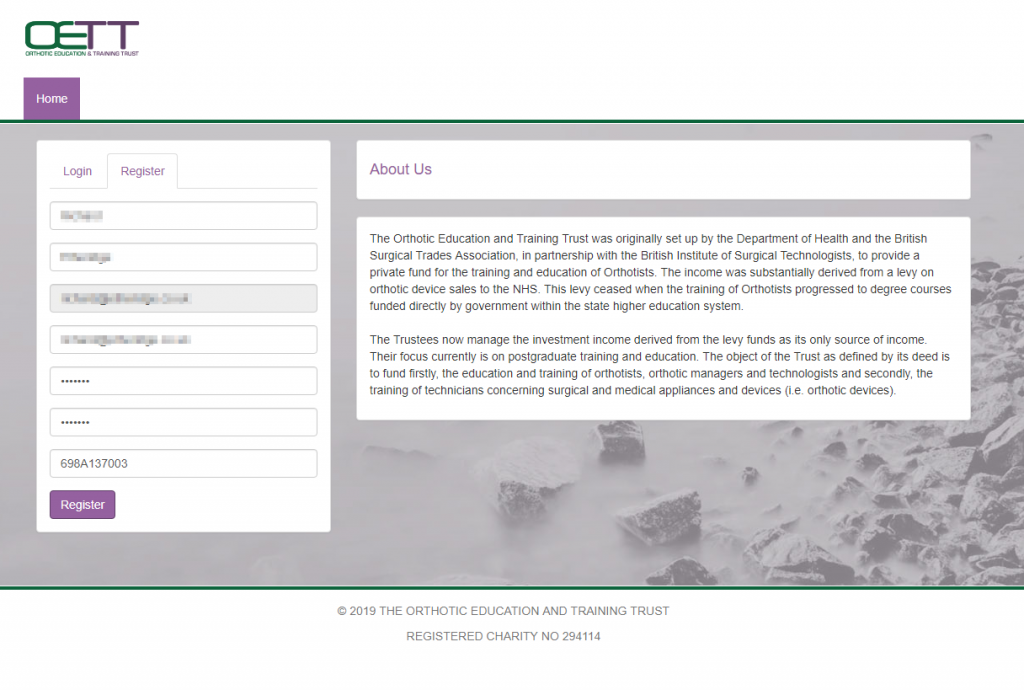 Once you have created an account you can log in from the homepage.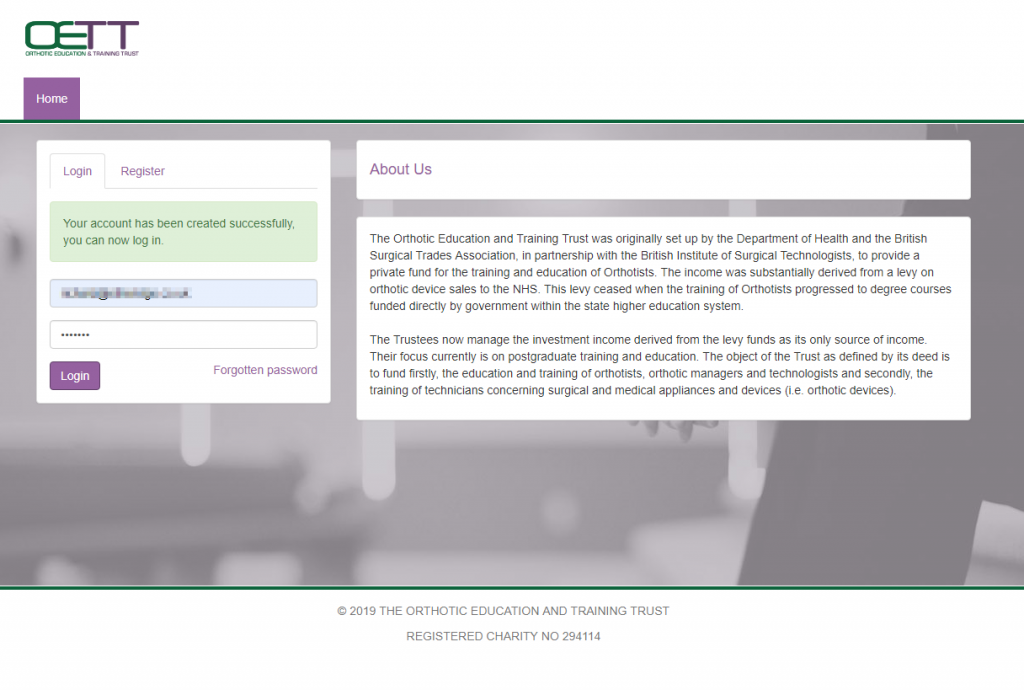 You will be taken to your dashboard, to create your first application simply click the New Application button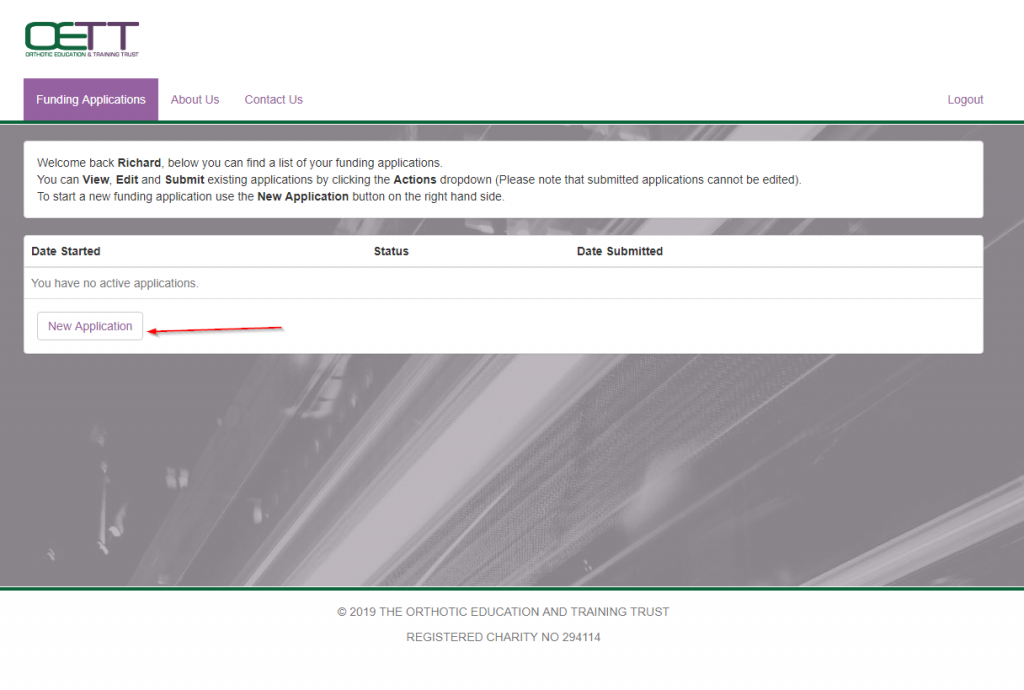 Your application will appear on the dashboard and you can then use the "Actions" button to manage it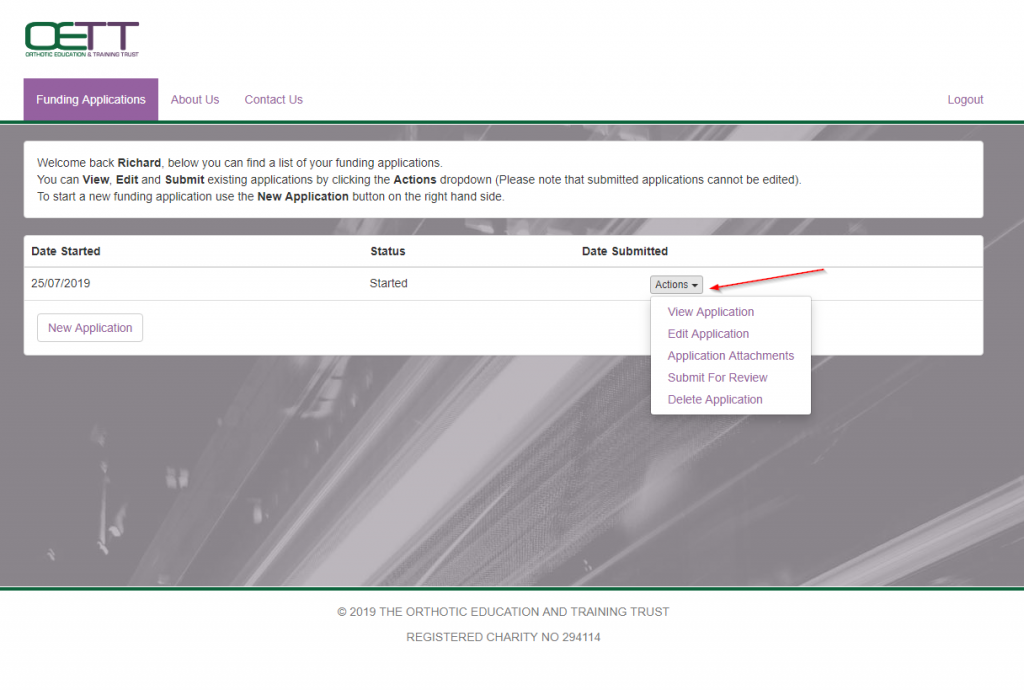 View Application – allows you to view the application in a printable format
Edit Application –  allows you to edit the contents of your application
Application Attachments – allows you to add attachments to support your application or provide evidence such as receipts
Submit For Review – allows you to submit your application for approval
Delete Application – allows you to delete your application!!